10 May, 2016
Easy pizza dough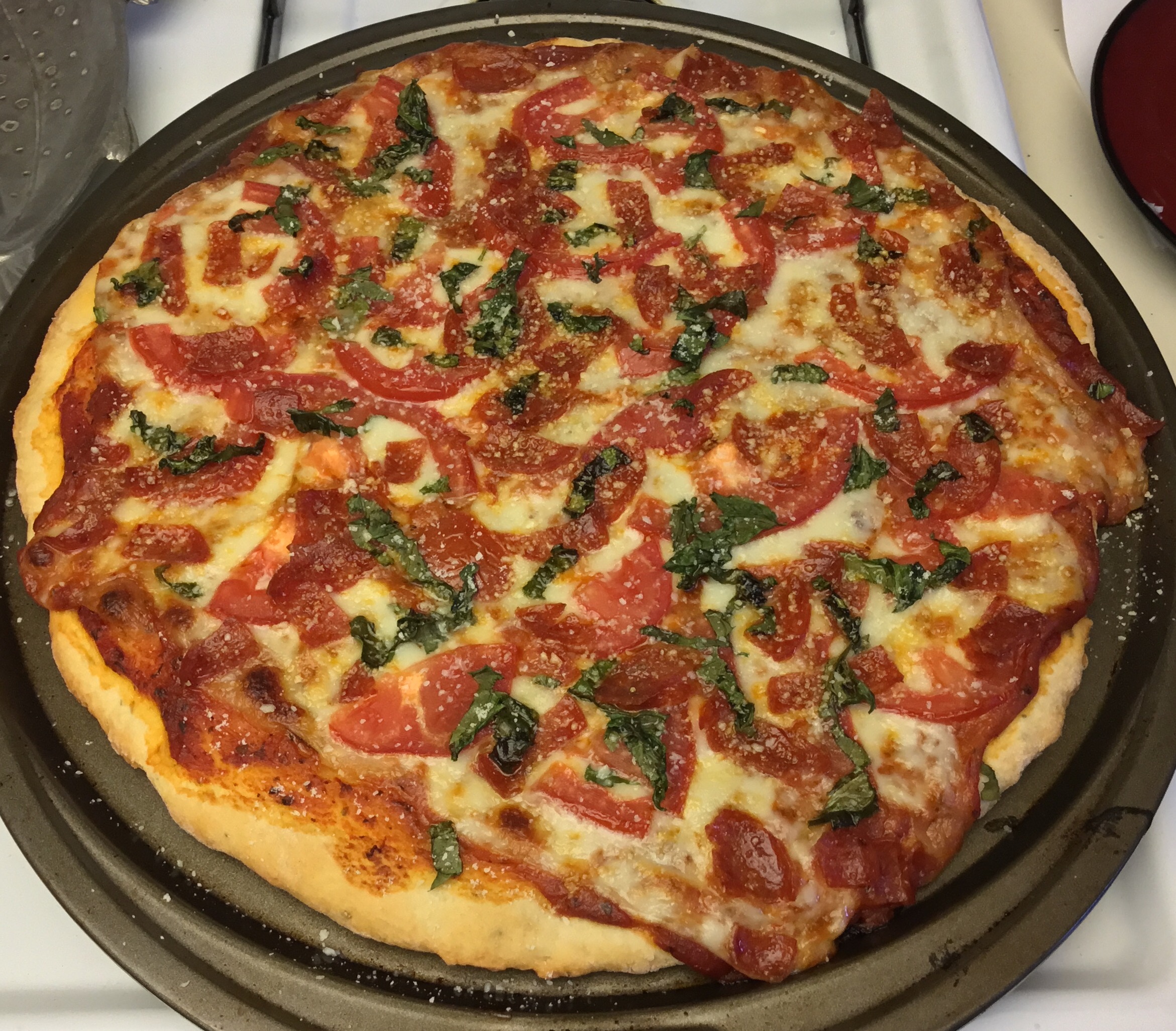 Posted in :
pizza
,
Recipes
on
by :
SpiceGuy
Ingredients
1 (.25 ounce) package active dry yeast
1 teaspoon white sugar
1 cup warm water (110 degrees F/45 degrees C)
2 1/2 cups bread flour (AP works too)
2 tablespoons olive oil
1 teaspoon salt
Directions
Preheat oven to 450 degrees F (230 degrees C).
In a medium bowl, dissolve yeast and sugar in warm water. Let stand until creamy, about 10 minutes.
Stir in flour, salt and oil. Mix until smooth. Let rest for 5 minutes.
Turn dough out onto a lightly floured surface and pat or roll out to desired shape.
Transfer crust to a lightly greased pizza pan or baking sheet and finish shaping to fit the pan.
Spread with desired sauce and toppings and bake in preheated oven for 15 to 20 minutes, or until golden brown.
Let baked pizza cool for 5 minutes before serving.